If you're a fiber-optic service subscriber with Frontier, along with your regular broadband service, you also get free DNS hijacking. What does that even mean?
By default, if you look for a non-existant website like: https://omg.frontier.is.so.awesome.i.want.to.marry.it/
What you SHOULD see, is something similar to this (taken from the Mozilla Firefox browser):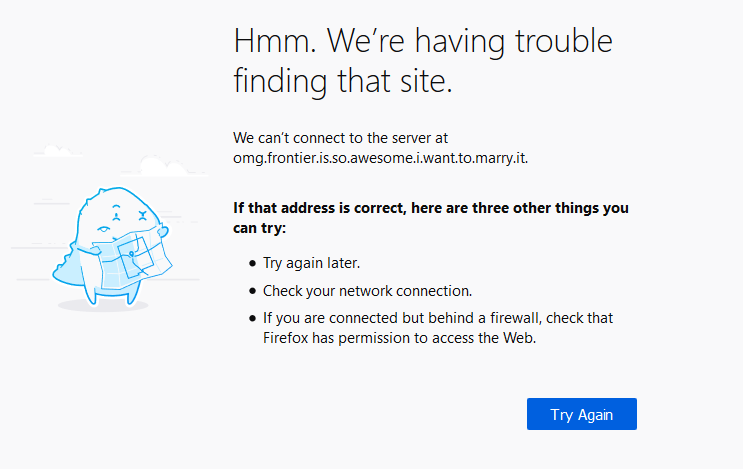 But what you get by default with Frontier is non-standard behavior. Instead of telling you that the domain doesn't exist, they send you to their own search page: the "Frontier Communications Web Helper" which looks like this: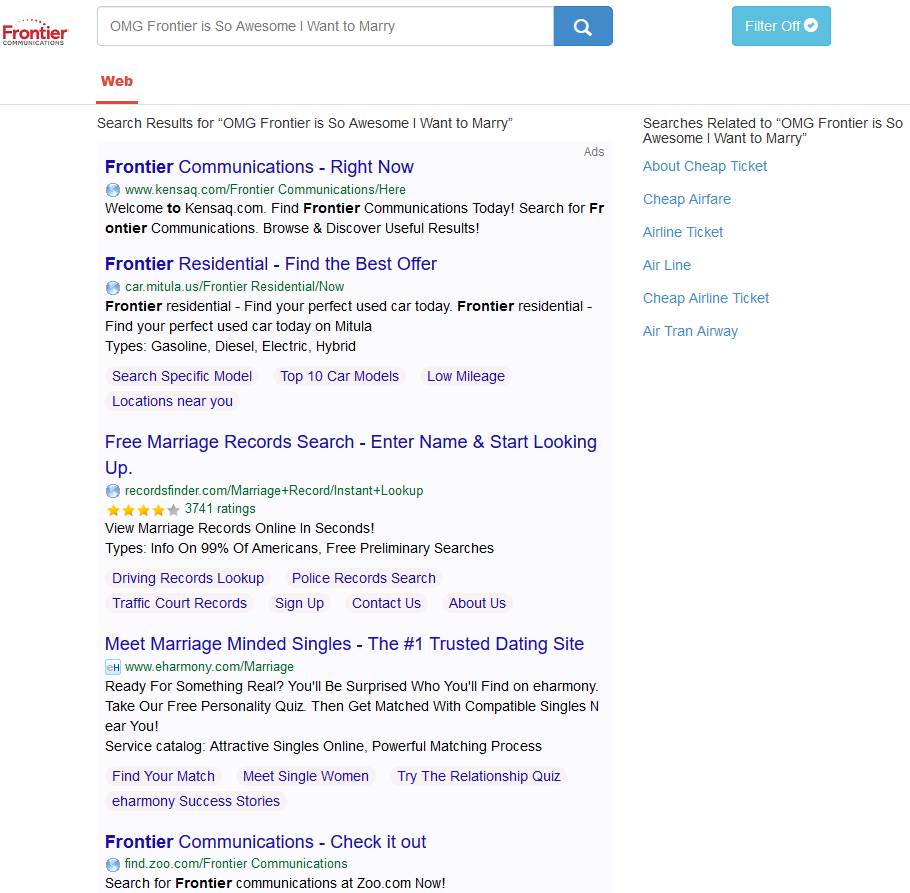 I see absolutely no reason to give the fine folks at Frontier any additional meta-data or ad revenue. Additionally, as a professional software engineer, I like things to behave the way they're supposed to.
I wanted to turn this off immediately. Fortunately, it's pretty easy to disable!
In the top-right area of the page, you should see a "Settings" link. Click it.

You should now see an option for "Search Guide Settings". It should currently be set to "On".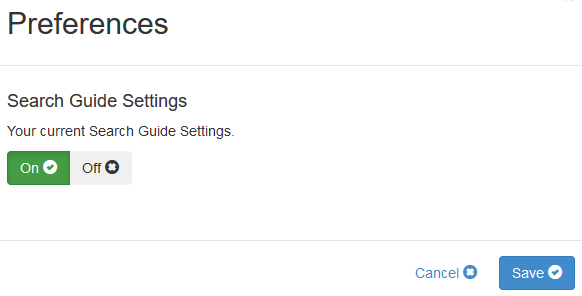 Click "Off" and click the "Save" button.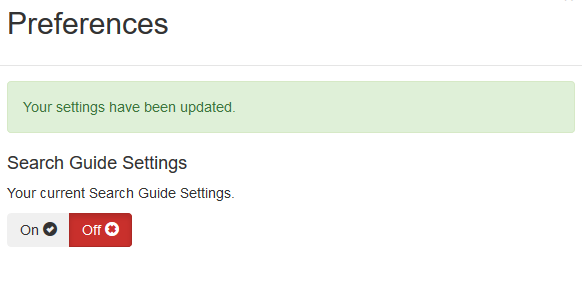 !! DON'T FORGET TO CLICK THE "Save" BUTTON !!
Now your searches for non-existent sites and domains should behave normally.